The dream began in the early 1940's. Frank Wentzel was a horsetrader type and a gambling man. He had an idea: to sell cold drinks and bait to the fishermen who plied the waters of the bayou, the river and the Gulf. With two partners who put up $10 each, a small tract was bought at the edge of the bayou, and with a couple of buckets, ice, cold drinks, and bait for sale, the Mary Walker fish Camp opened for business.
A young daughter, Rita, and a son, Frank Wentzel, jr., helped with the project. The two partners were later bought out. "We need a cabin," said the elder Wentzel, and spying an unused piano crate that had housed a baby grand, the first structure went up, and in a matter of days, a pot bellied stove was going inside the black and yellow cabin, the first one that boasted a screened-in porch.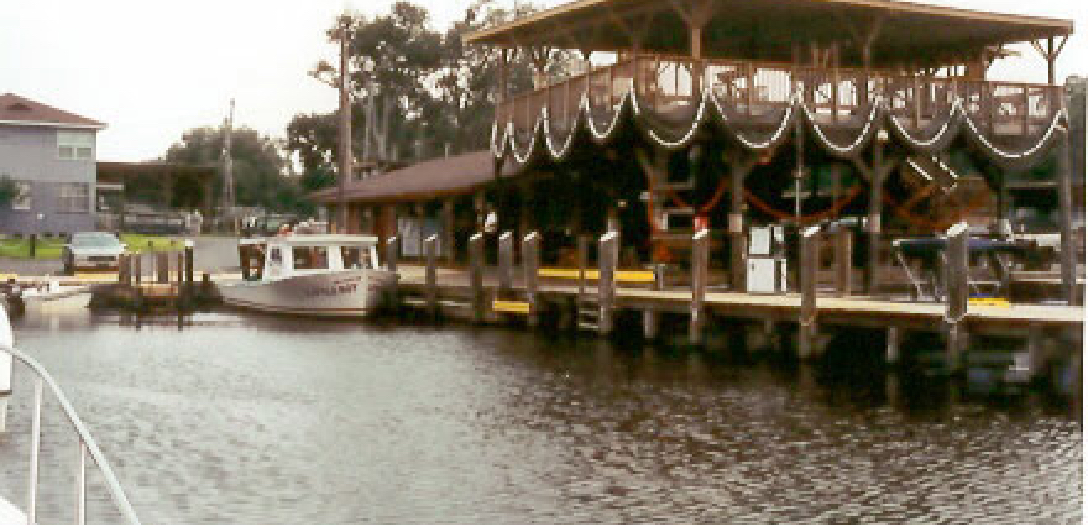 A young Coast Guardsman named Wally Andrews entered the picture. Leaving the service with $1500 saved in War Bonds, and marrying Rita Wentzel, a house nearby was purchased, and the camp began to shape up. Approximately 1942, Frank Wentzel, Jr. and Wally Andrews dredged the bayou for a channel, using five gallon paint buckets and a skiff. The narrow channel was made by lifting the buckets of silt by hand.
There is a legend of how the bayou allegedly got its name. There was a lumber camp back in the earlier years and nearby was a boarding house for the workmen. A New Orleans woman came to live there named Mary Walker. She was later arrested and extradited back to Louisiana, allegedly for crimes she had committed there. It was the lumbermen who transported their logs and lumber on the bayou and the Pascagoula river who gave the name to the bayou … calling it after the New Orleans "lady of ill repute".
Over eleven acres of space with a large residential house, Marina Ship Store, our gathering place, 'the Deck", fuel dock, bait facilities, covered boat stalls, boat ramps and dry storage areas …. Mary Walker Marina is your full service Marina.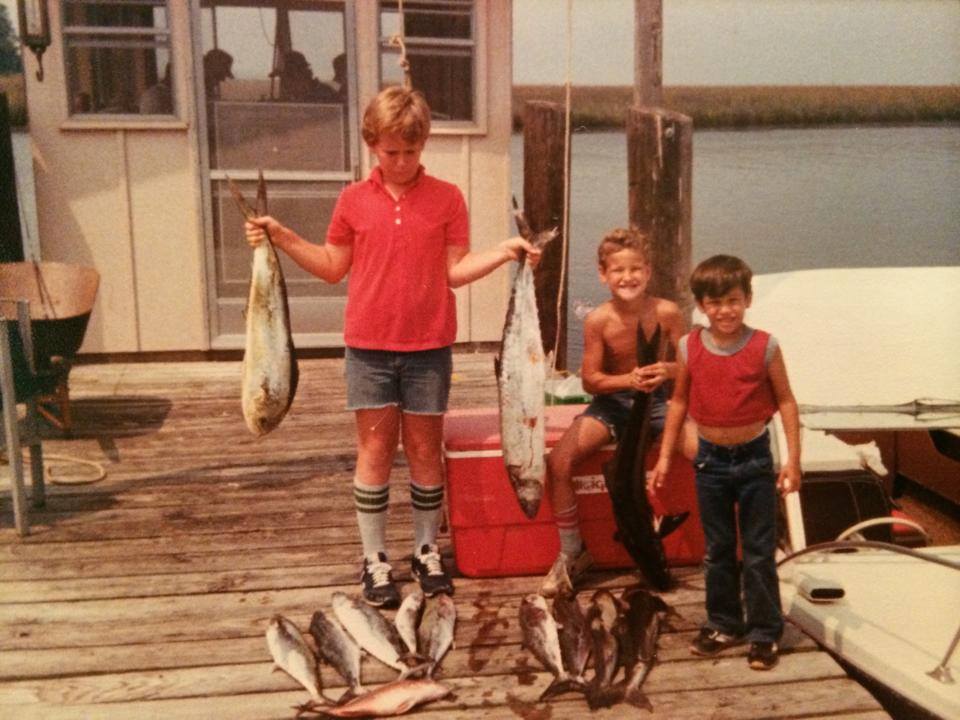 After a storied history, Mary Walker Marina is under new ownership. Jimmy and Laura Boleware completed the purchase of the Marina just before peak season in 2021 and are working to ensure that Mary Walker Marina is around for another 75 years.